The ASHE SOCIAL DEVELOPEMENT PROJECTS
- GET -
VAXXED
Vaccinated is a key mandate considering the status of the current pandemic. Through educating and vaccination of Jamaicans, we intend to aid the government in fulfiling their goal of herd immunization
-GET -
SNATCHED
Focusing on the development and preservation of the mind and body. Education focusing on the facts and myths of living healthy and maintaning healthy practices in and out the bedroom.
- GET -
WRAPPED
Teaching and reminding the population of effective condom use is paramount in most if not all T.A.B.S social efforts.
TABS (Talk About Your Business Safely)
The T.A.B.S Project (Talk About your Business Safely) is a social outreach initiative, which is a department of The Ashe Company that provides free services such as HIV/STI Testing and Counselling, Psychosocial Support Services and Referrals, Edutainment Interventions, and Empowerment and Self-Development Trainings. The initiative has created a partnership with the Ministry of Health and Wellness and is funded by International donors such as the U.S. Agency for International Development (USAID) and Global Fund.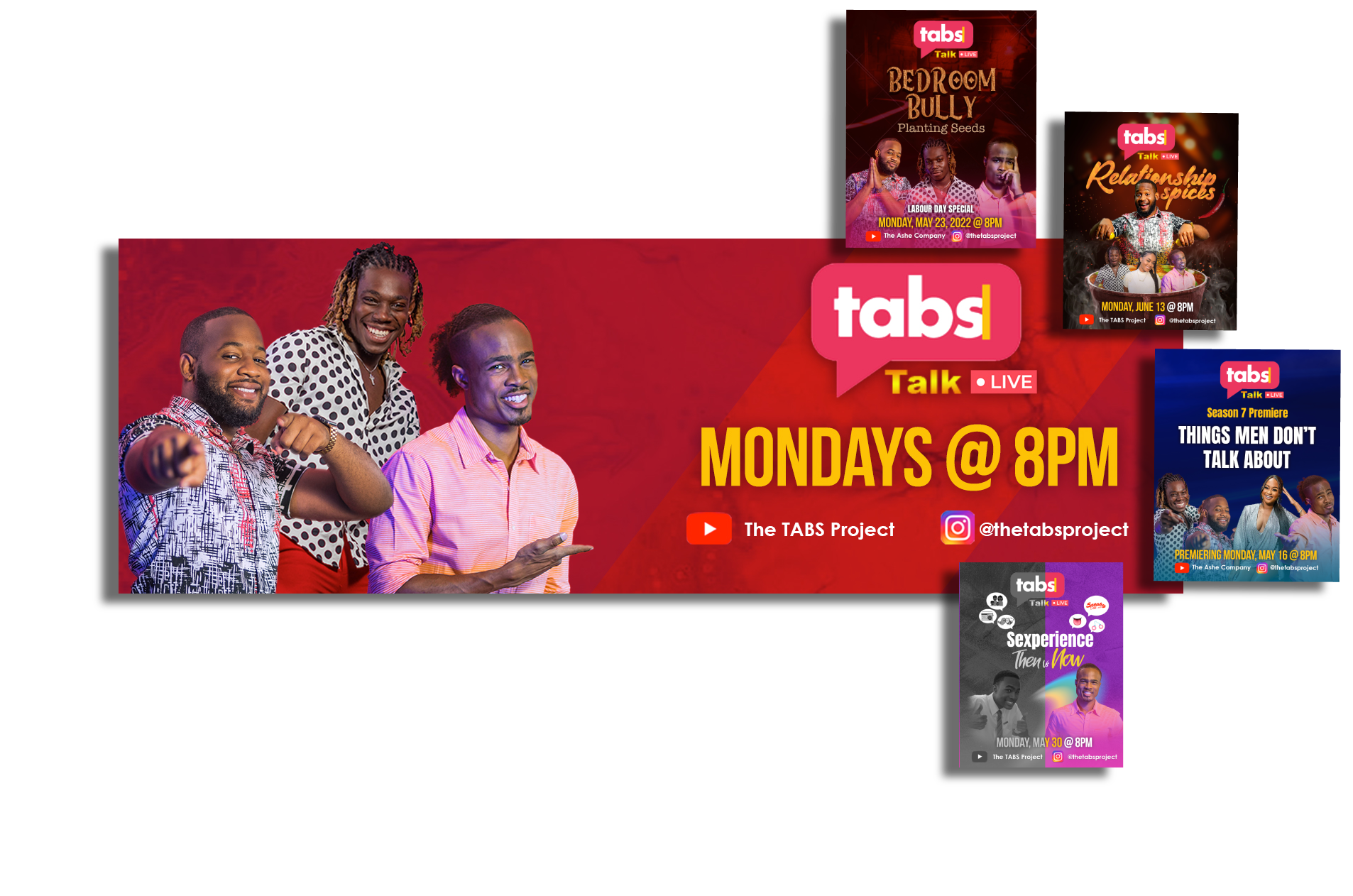 Every Monday at @6pm, join us on youtube @theashecompany for TABS TALK LIVE. Where we discuss issues affecting our youths today. With topics surrounding relationships, health, sex, and many more get ready to be educated and entertained in the best way possible to spend a Monday evening!
Join the link below to catch up on this season's episodes!