Paulette Bellamy
Meet Paulette Bellamy. Co-Founder of The Ashe Company. She is A multi-faceted musician whose accomplishments as a pianist and violinist speak for themselves. A recipient of the Order of Distinction for Music in 2009, this former Jamaica School of Music professor continues to help us improve the way we live and learn through music and arrangment.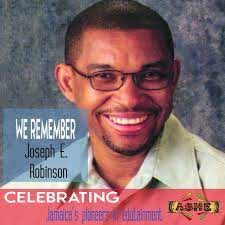 Joseph E. Robinson
Joseph E Robinson was a founding director of The Ashe Company and Jamaica AIDS Support for Life. Joseph was a choreographer, dance tutor, lecturer, counselor, writer, and researcher. He combined: love for education, innovative methods of teaching reproductive health & sexuality; cultural research; professional training in the performing arts - to help pioneer the empowerment and the education of
Jamaica's youths and at-risk populations.